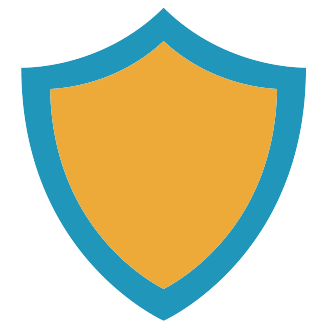 The NWMO will:
Continue development of preliminary site-specific safety assessments;
Maintain our commitment to considering safety from a social perspective;
Develop updated safety assessment models for the selected site that will be the basis for the regulatory decision-making process; and
Continue research to support the safety case and build expertise to support the regulatory decision-making process.
The NWMO is committed to keeping people and the environment safe for generations to come. The safety of the public and our employees comes first in everything we do, including environmental, conventional, nuclear and radiological safety.
As we continue to improve our knowledge of the two potential sites, we share our understanding of safety with communities through presentations, on our digital platforms and by making the NWMO's specialists available.
The deep geological repository will be placed in a rock formation that supports the safe, long-term containment and isolation of used nuclear fuel. Repository performance in this site must be shown to meet or exceed the regulatory expectations of the Canadian Nuclear Safety Commission as part of the future licensing process.
As we look to identify a preferred site by fall 2024, the Confidence in Safety reports released in 2022 provide a summary of evidence that a deep geological repository can be constructed at either potential site. After a site with willing and informed hosts is selected, further technical studies will be undertaken at the selected site. These will provide even greater clarity for the repository design and formal safety case that will be submitted to regulators.
The safety of a proposed site will be confirmed through a rigorous regulatory review of the repository design and safety case.
In the period from 2023 to 2027, the NWMO will also:
Continue to conduct joint research projects with international organizations and counterparts in other countries – including Sweden, Switzerland, Finland, France, Korea, Japan and the United Kingdom – to learn from and contribute to the experience of other countries, while keeping abreast of the state-of-science in geoscience and safety cases for various host rock formations;
Engage universities in research partnerships that ensure our technical work is scientifically rigorous and develop young engineers and scientists knowledgeable in waste management. This will include continuing to host an annual Geoscience Seminar and an Engineered-Barrier Science Workshop to bring together researchers from academia and industry;
Increase awareness of the important role of Indigenous Knowledge in our work, in part by offering training and sponsoring workshops on Indigenous Knowledge and western science for our research partners; and
Continue building a strong safety culture among employees as we prepare for the regulatory decision-making process, by creating and sustaining an environment where employees take proactive responsibility for their safety and that of their colleagues and the public in all activities.
Focus on safety from a social perspective
While the deep geological repository represents an important environmental infrastructure project for Canada, just as core to our work is protecting people. Key to that commitment is our focus on implementing the project in a way that makes people feel safe. The NWMO considers safety as seen from a social perspective at three levels – societal, community and personal.
The NWMO considers safety from a social perspective at the societal level by ensuring we seek broad acceptance for the project. When the NWMO was founded in 2002, we began a three-year study designed to assess possible approaches and alternatives for the safe, long-term management of Canada's used nuclear fuel, so that the public could understand the options and make considered choices.
Face-to-face conversations were held with thousands of individuals and representatives of organizations at local, provincial, national and international levels. These included representatives of Indigenous organizations, nuclear power plant workers, youth, residents of nuclear power plant communities, environmental groups, industry experts, faith communities, government agencies and parliamentarians. Canada's plan emerged from this dialogue and was based on the values and priorities that Canadians and Indigenous peoples identified.
We also engaged the public in order to develop and design our site selection process. Voluntary participation, shared decision-making, openness and fairness formed the basis of that process, which we detailed in our 2010 site selection process and continue to follow today.
Our site selection process has been voluntary from the outset, with 22 communities initially expressing interest in learning more and exploring their potential to host the project. As we have continued to move forward in our site selection process, narrowing down to the two remaining siting areas, safety from a social perspective has been built into the foundation of our engagement efforts and the site selection process.
We have maintained our commitment that Canada's plan will only proceed in an area with informed and willing hosts, where the municipality, First Nation and Métis communities, and others in the area are working together to implement it.
We have also demonstrated our commitment to safety from a social perspective at the community level by aligning with Indigenous Knowledge and working towards Reconciliation (for more information, please see the section Reconciliation and Indigenous Knowledge).
To ensure we address safety from a social perspective at the personal level, the NWMO regularly solicits individual feedback on our work through our on-the-ground engagement efforts, social media and public surveys. We listen to communities, residents, community leadership and those expressing a diversity of views about our work. Through this process, we seek to understand and address the concerns people raise.
Since transparency is a core value of our organization, we also publish annually the results of these engagement efforts through a series of "What we heard" reports that summarize the questions and themes we are hearing.
Our ongoing efforts to ensure that the project considers safety from a social perspective include:
Using the feedback we receive to understand the issues of importance to Canadians and Indigenous peoples, adjusting our work to address those concerns if needed, and highlighting those concerns in our public reporting;
Actively and willingly participating in public panels featuring different perspectives on the project;
Using common themes from the feedback we receive to guide the design of the repository and respond to that feedback in our reporting, as we have done on topics such as the importance of protecting water;
Providing capacity to communities engaged in the site selection process so they can develop their own processes for determining if they are willing to host the project;
Affirming our commitment to Indigenous communities that a site will not be selected without their consent;
Following a collaborative approach to developing partnership and hosting agreements;
Extending our engagement to regional and neighbouring communities, beyond the potential host communities,
Involving communities in the development of community studies and the discussion of results considering a range of socio-economic factors, to explore the potential for partnership and ensure the project can be implemented in a way that fosters well-being in the area;
Including communities in participatory environmental monitoring programs;
Considering realistic lifestyles in our safety assessments – how and where people in the area live;
Making safety assessment experts available to the public on a drop-in basis in the siting areas; and
Creating opportunities for our staff to directly engage community members in the siting areas to discuss the safety of the program and learn about concerns they may have.